Manufacturing Process/ Quality Assurance

Shin-Etsu's quality control system has steadily advanced and garnered recognition throughout our over 70 years of history in the fields of organic and non-organic chemistry.
Recognition began with receipt of the Deming Award for quality control in 1953. Legendary management guru Dr. W. E. Deming introduced modern scientific management methods to Japan in 1950. Within only three years, Shin-Etsu had completed its initial quality control system, a system that has since been continually improved and extended throughout every level of the company.
Our rare earth magnet division gained ISO-9002 certification, for compliance with stringent international quality management standards, in 1994. This was upgraded to ISO-9001 certification in 1996 and augmented by ISO-14001 environmental management certification in 1998, reflecting Shin-Etsu's steadfast commitment to quality and environmental advances.
Our rigorous internal controls and adherence to strict international standards ensure that Shin-Etsu's rare earth magnets meet the world's highest standards of quality.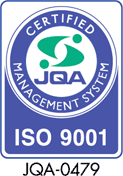 Shin-Etsu's Takefu Plant has earned ISO-9001 certification for the design, development and production of high-performance rare earth perpetual magnets and magnetic circuitry, solidifying the company's position for further international development.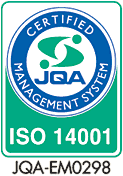 In addition, the Takefu Plant has received ISO-14001 certification of compliance with international environmental management standards, and strives to contribute to a more harmonious world through the promotion of environmental initiatives and awareness.